Through an international partnership with Eden Reforestation Project, so far in 2023 more than 21,000 trees have been planted at project sites in 10 countries, including Madagascar, Mozambique, Nepal, and Indonesia. Eden Reforestation collaborates with local communities to produce, plant, and protect tens of millions of trees every month.
While it is important to help create positive environmental impact internationally, Wildanet is committed to planting trees in the areas where it is building its network in Devon and Cornwall. These trees are what our colleagues refer to as the Wildanet Sustainable Woodland.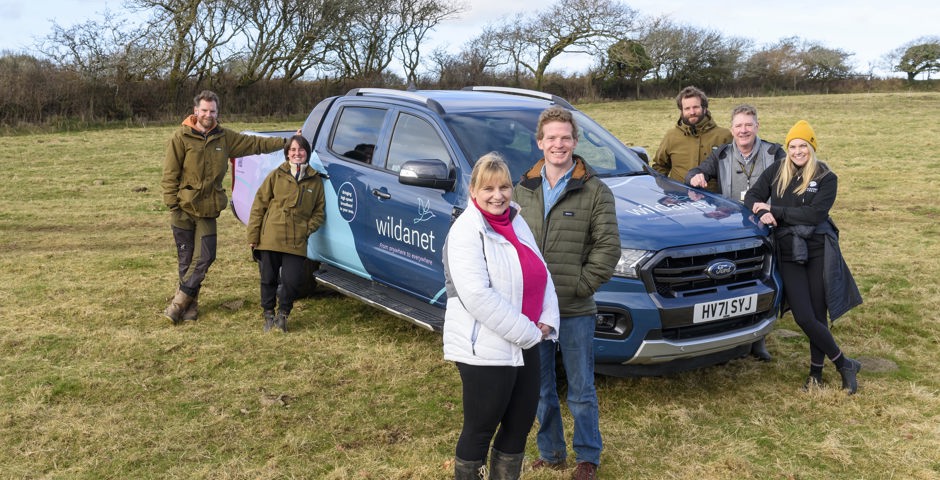 In February 2023 Wildanet spent three days at Cabilla Cornwall, a hillside farm on Bodmin Moor and home to some of the UK's last remaining temperate rainforest, planting 1,000 trees with its UK based tree planting partner, Plant One Cornwall. The event saw colleagues, stakeholders and corporate partners coming together, including Members of Parliament, Cabinet members of Cornwall Council, local Further Education leaders, the Wildanet ESG Committee, business partners and other organisations who share Wildanet's passion for nature recovery at the site.
The result was a fantastic team effort which achieved or has set in motion a whole host of environmental and ecological benefits, including:
5 hectares of temperate rainforest restoration in Cornwall
Establishment of 470 high ecology-value oaks (with the potential to aid 940,000 individual organisms)
The creation of temperate rainforest habitat for important keystone species such as beaver, wildcat, and Pine Marten
The creation of more dynamic water cycle systems, aiding the Bedalder River
Reducing chances of ecological collapse
Reducing local temperatures and increasing cloud cover
Legacy carbon sequestration of 275 tonnes/CO2 over its lifetime
Average legacy carbon sequestration of 6.88 tonnes of CO2 per annum
Increasing biodiversity in an Area of Outstanding Natural Beauty
Contributing to huge landscape change projects that will reshape the environments of inner Cornwall.
Creating environmentally beneficial agricultural jobs in a rural location.
Merlin Hanbury-Tenison, Founder of Cabilla Cornwall, explained how the Wildanet project was supporting a wider mission, called the Thousand Year Project, designed to triple the size of the forest on Bodmin Moor. The goal is to plant 200 acres of temperate rainforest with a mix of tree species.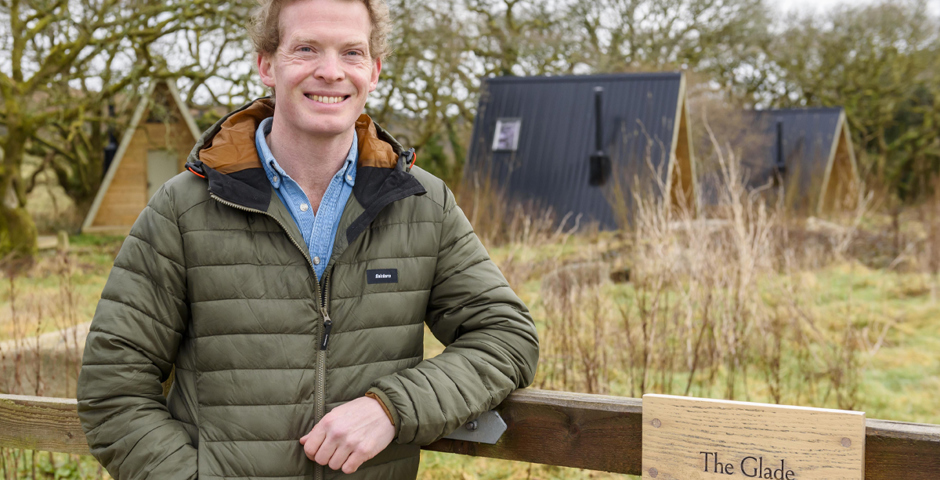 On just why collaborating with Wildanet to plant trees is so important, Merlin explained: "A thousand years ago, up to 20 per cent of the UK was covered in temperate rainforest. It was a very common habitat that we had. In the last thousand years we've cut down over 99 per cent of it."
Plant One Cornwall is also one of the collaborators helping to promote reforestation in the county. Now in its fifth year, it wants to create a cross-community of businesses, landowners, and volunteers to plant trees that reintroduce lost habitats.
On why planting trees at the Cabilla site was ideal for the project, Rai Lewis, one of the Co-founders and Directors at Plant One Cornwall said: "The reason why this site is so important to us is because it's got great potential in the future to be introducing more keystone species that are really missing from Britain."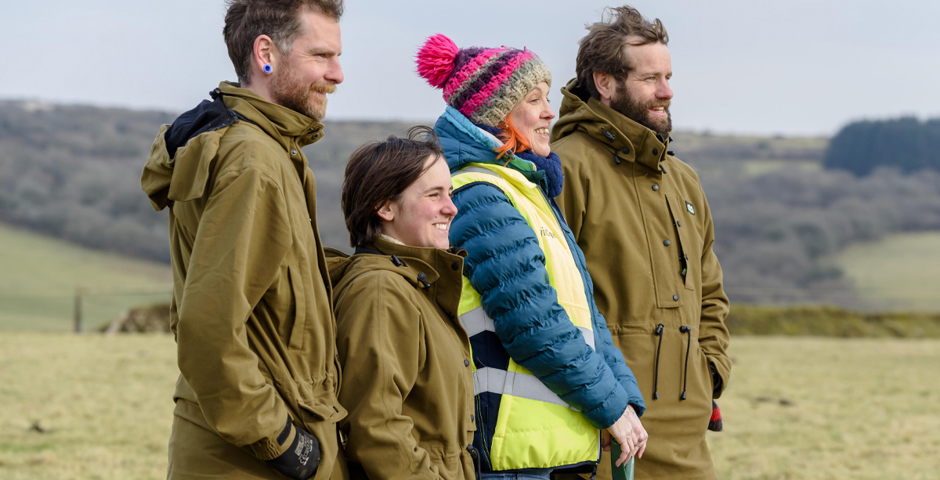 Carl Rowlinson, also Co-founder and Director at Plant One Cornwall added that teamwork was crucial to projects such as this, saying: "Sometimes the threat of climate change can feel really overwhelming but if you get a load of people together like today, and we go out and plant 1,000 trees, we've affected change in that locality."
The tree planting brought together a number of strands of activity in Cornwall.
For example, back in 2019 Cornwall Councillor Jayne Kirkham proposed the Climate Emergency Amendment which was passed by the council. The Forest for Cornwall was borne out of Cornwall Council declaring an Ecological Emergency in December 2021. Jayne was invited to join Wildanet for the tree planting, where she said: "What Wildanet is doing today is really helping us with the Forest for Cornwall project to try and get to our 2030 carbon neutral target."
Phillipa Hoskin, the Senior Officer currently heading the Forest for Cornwall project, added: "It's absolutely brilliant to see companies like Wildanet investing in nature in Cornwall and really putting something back, helping to tackle both the climate and the ecological emergencies."
Wildanet wants to support and sustain thriving communities and has a clear mission to bring fast, reliable internet to homes and businesses throughout Devon and Cornwall, with a vision of tackling digital inequality, removing the digital divide where it exists and working tirelessly to deliver digital connectivity to all.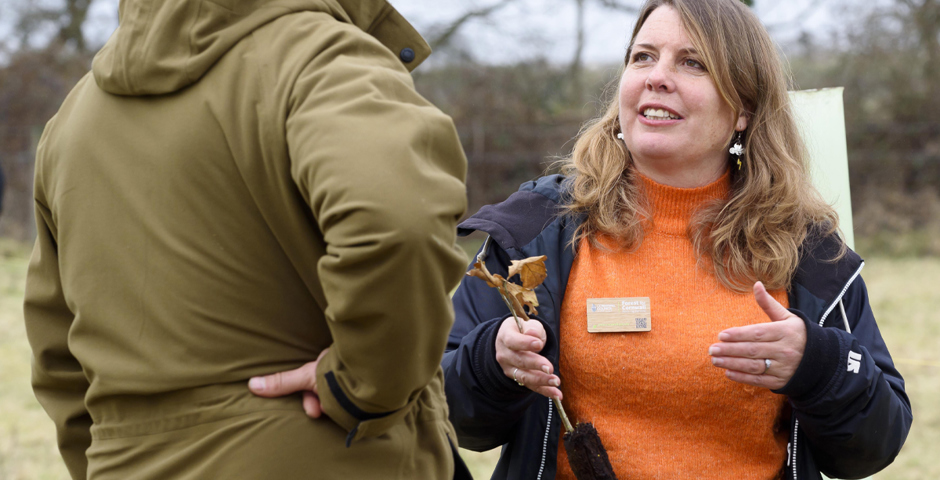 On the longevity of both the business and the sustainable forest project, Helen Wylde, Wildanet's CEO said: "I love the idea that the woodland will be here long after we've gone, that other generations can use it, add to it, and it will have a positive impact on the environment. And it's something actually for us, which I think is a really nice legacy from Wildanet and from our team who have helped plant it."
Everybody involved achieved the ultimate goal of planting 1,000 trees in total over the course of the three days. The trees will now be protected for multiple generations at the Cabilla Cornwall site on Bodmin Moor.
Scott Mann, MP for North Cornwall expressed his excitement for the project and what it will mean for the county, saying: "I'm very excited about what this could mean for residents here in North Cornwall, but also in terms of the great business that Wildanet is. It's employing huge amounts of local people, lots and lots of apprenticeships and people are getting involved in the industry."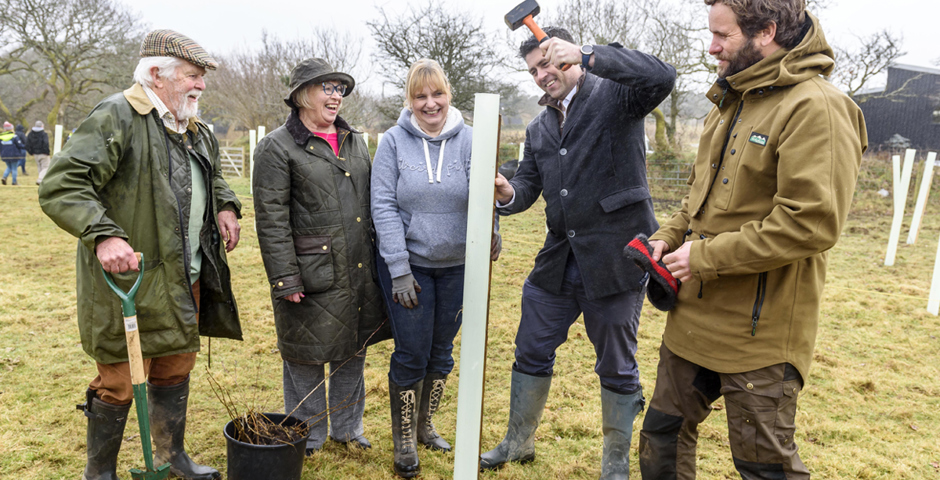 Sheryll Murray, MP for South East Cornwall, mirrored the positive sentiments as to what this will do for Cornwall, saying: "Hopefully it will encourage more people to come to Cornwall and enjoy our wonderful moorland, as well as the beaches."
Wildanet will be planting a further 1,000 trees in 2024, returning to Cabilla to continue the rewilding project there, plus starting a similar project in Devon at a yet unidentified location. The company will continue planting in areas where it is building in the South West, restoring habitat, and facilitating nature recovery wherever it can.
It is one of a number of initiatives in support of Wildanet's aim to be the greenest internet service provider in the South West, with the company working towards being a Carbon Neutral business, with rigorous audits and processes, a clear route to Net Zero by 2050 and a commitment to go further by becoming a carbon negative business.