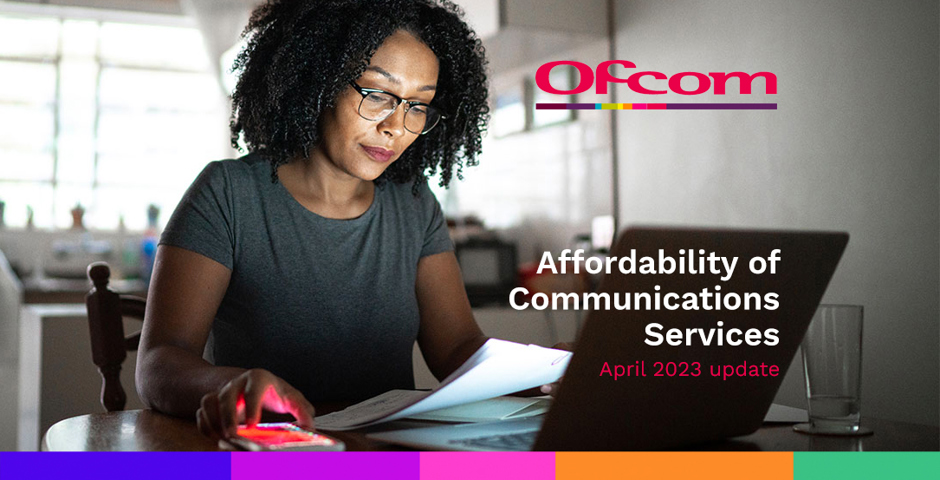 Ofcom has been calling on communications providers to offer social tariffs and says while there has been progress on this nationally, more needs to be done to make discounted broadband services available and, importantly, to promote awareness of these to customers on low or no income.
Earlier this year Wildanet launched its own new Social Tariff in a move designed to support customers through the cost-of-living crisis and ensure everyone has access to essential internet services.
The company is now listed by Ofcom as a social tariff provider following the launch of the company's Helping Hand initiative which is targeted at individuals and families in receipt of Universal Credit.
Nationally, the latest Ofcom Affordability of Communications Services Report found an increasing trend in the number of households facing affordability issues for their communications needs over the past two years, with three in ten households (29%) reporting difficulty in affording any communications services, as of January 2023.
Ofcom acknowledges the number of social tariffs available to customers has continued to increase in the last 18 months and take-up of these deals had increased four-fold since January 2022. However, the figures still represented a relatively small proportion of all eligible customers, with just 5.1 per cent (220,000 households) of the 4.3 million households on Universal Credit on a social tariff for their internet services.
Wildanet has a clear mission to bring fast, reliable internet to homes and businesses in communities throughout Cornwall and the South West, with a vision of eroding digital inequality, removing the digital divide where it exists and working tirelessly to deliver digital connectivity to all.
Wildanet Chief Executive, Helen Wylde, said: "The latest Ofcom report highlights what we know has been a key issue for families struggling with the cost of living and this is something which is amplified in rural areas of Cornwall and Devon where we are working to transform connectivity through the roll out of gigabit enabled broadband.
"Our own social tariff is an important part of our wider commitment to bring the benefits of fast, reliable and affordable internet services to everyone in the areas we are operating. This includes a range of tariffs, so people are only paying for the connectivity they need, our pledge of no mid-contract price increases and our work to set up digital hubs in towns and villages where we are rolling our fibre.
"We support the call by Ofcom for more operators to provide social tariffs and to effectively promote these, as we do at Wildanet, where information is available on our website and our locally-based customer service team is trained to actively highlight the option where appropriate."
For more information about Wildanet's Helping Hand social tariff, see: Wildanet launches new social tariff
Read the full Ofcom report here: Affordability of communications services - Ofcom