The Wildanet Technical Training Academy will support the continued roll out of the company's Full Fibre network across the region and the creation new local jobs. It is a home-grown answer to providing the cutting-edge training facilities and programmes vital for the region's digital future, social inclusion and economic growth, not previously available in Cornwall and Devon.
The Academy includes an industry-leading 'pole field' – the only facility of its kind in the South West – where engineers can be safely trained in scaling and operating on utility (or telegraph) poles up 9m (30ft) tall.
The facility, based at Wildanet's Westbourne House headquarters, in Liskeard, was officially opened by South East Cornwall MP Sheryll Murray, who described the project as "inspirational".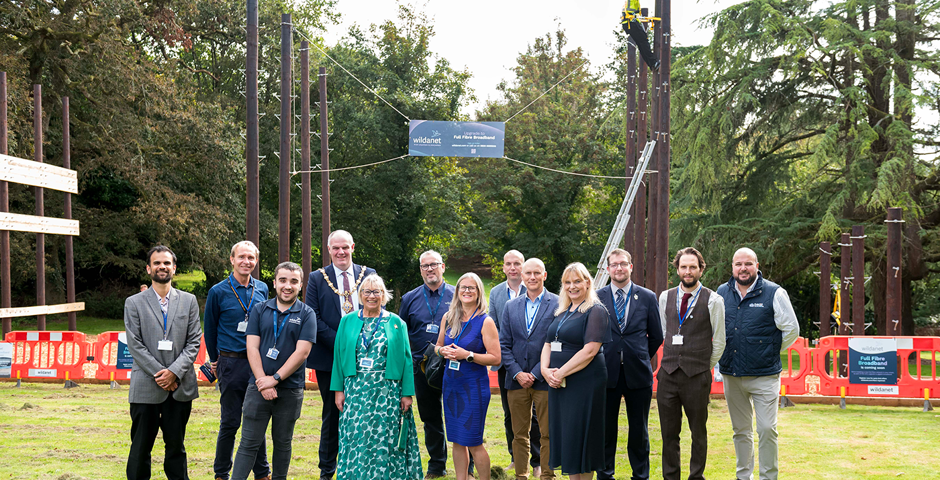 Guests at the event were joined by the trailblazing group of five apprentices who are the first to embark on the new Telecoms Field Operative Apprenticeship programme developed by Wildanet in partnership with Truro and Penwith College. A further five apprentices are set to join next month.
Ms Murray said: "Wildanet's ambition, values and forward-thinking approach is transforming digital connectivity in Cornwall, creating inward investment, much-needed quality jobs locally and supporting the Government's wider strategy to roll-out gigabit-enabled broadband nationally.
"It is incredibly exciting to see a Cornwall-based business become such a leading advocate for new technology and the social and economic opportunities this brings. I applaud Wildanet for the work they are doing to connect communities across Cornwall and Devon and for their far-sighted investment in developing this inspirational new Academy."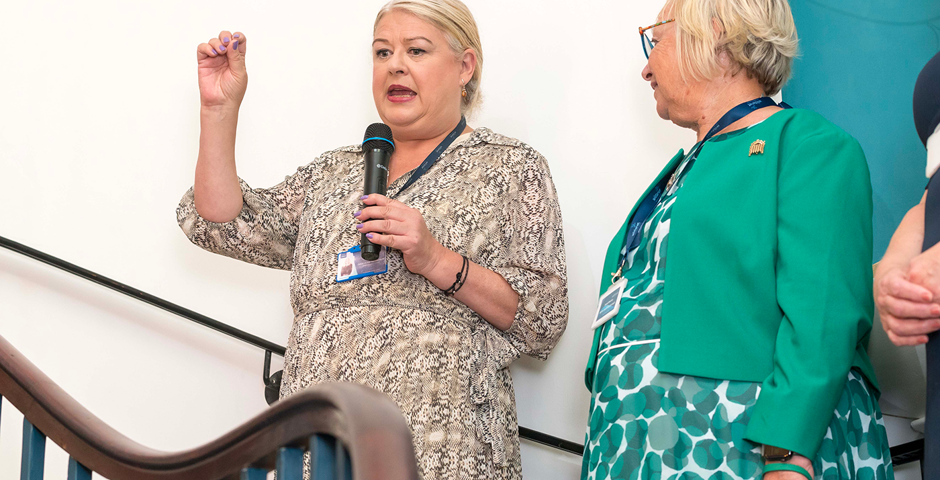 Helen Wylde, Wildanet CEO said: "When we launched Wildanet, we made a pledge to not only bridge the digital divide, but to also offer rewarding career opportunities for the communities that we serve and create a lasting legacy for future generations.
"The Academy is at the heart of this pledge and its official opening is a milestone moment, not only for Wildanet but for Cornwall and the South West. I want to acknowledge and praise the hard work and dedication of all those within the Wildanet team and our partners who have helped make it a reality."
Julie-anne Sunderland, Chief People Officer for Wildanet, has been instrumental in establishing the Wildanet Academy and in the development of the first Apprenticeship programme with Truro and Penwith College.
Julie-anne said: "It became clear to us early on that if we wanted to achieve our ambition for high quality, meaningful employment and skills training for our local community, we needed to develop our own facility and work with partners to design bespoke programmes which met the unique requirements of our business.
"To date, without travelling outside of the county, there has not been an opportunity for anyone in Cornwall to access the type of training facilities and programmes that our Academy is now able to deliver. It's a first for Cornwall and opens the door to a wealth of career opportunities, whilst enabling us to maintain the expert skills of our existing workforce without them having to travel away from home."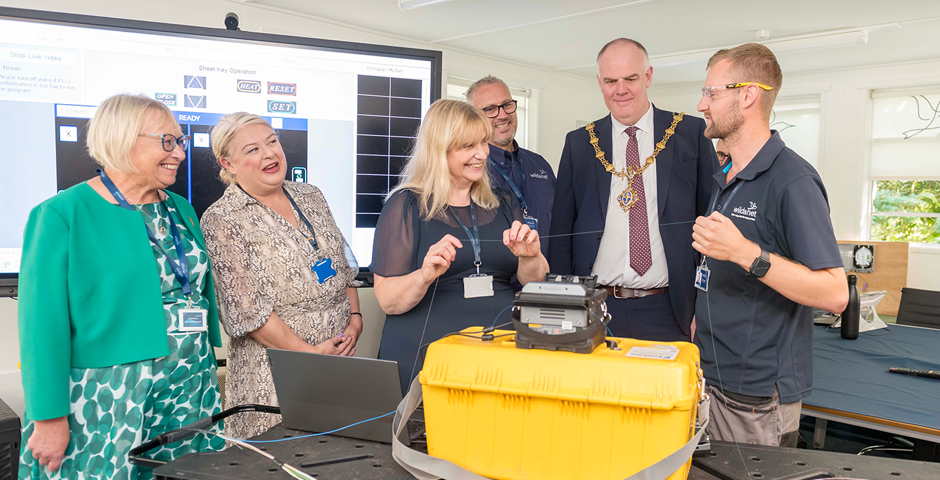 The Academy is led by hugely experienced engineer and tutor Ian Carmichael, supported by a team of instructors and mentors across the business.
It features a full suite of state-of-the-art equipment to train engineers in the theoretical and practical aspects of dealing with fibre installation, including network infrastructure and domestic installation; safely working with underground services and at height; and using microscope-based specialist equipment to splice and test individual strands of fibre optic cable.
Apprentices also hone their skills at Truro and Penwith College's new multi-million-pound state-of-the-art STEM and Health Skills Centre in Bodmin.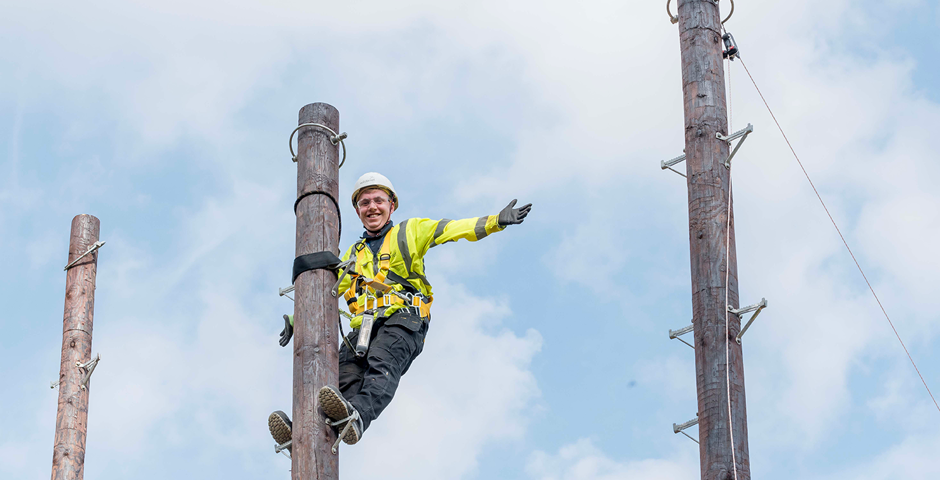 The pole field features 6 poles with barge boards to simulate a solid structure, and 8 poles covering the various types engineers can expect to encounter in the field and means for the first time, this type of training can be delivered in Cornwall, rather than having to travel out of the South West and sometimes as far afield as Lincoln.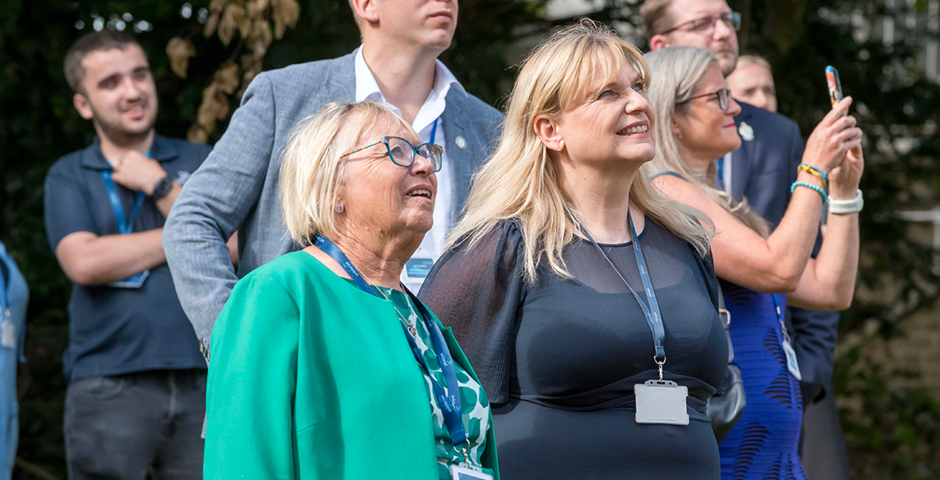 Wildanet, founded in 2017 to bring high-speed internet to rural and hard-to-reach areas in the South West, is rapidly growing its fibre broadband network in the region, transforming connectivity for communities where it operates and creating more than 200 direct jobs to date.
In addition to its significant rollout in Cornwall, Liskeard-based Wildanet is now working in more than 15 areas across Devon after announcing a full scale move into the county in June 2023, including the opening of a new office and logistics centre in Bideford.