Wildanet has installed high-speed broadband at Cabilla Cornwall, an upland hill farm which offers a variety of breaks designed to boost mental health and wellbeing.
Founders Merlin and Lizzie Hanbury-Tenison have created a space for people to come and spend time, surrounded by stunning countryside.
But being close to nature often meant feeling very remote from any sort of reliable internet connection.
And while guests are encouraged to switch off and relax at the retreat, Merlin needed high-speed, wireless broadband to help his business develop.
Not only has it improved the day-to-day running of the estate, but better connectivity has helped with a series of key rewilding projects taking place at Cabilla Cornwall.
The first project uses new 'Nofence' technology to keep a herd of Highland cattle inside a virtual boundary on the 250-acre site, near Cardinham. Each animal wears a patented Nofence collar which uses GPS to locate each animal within the herd.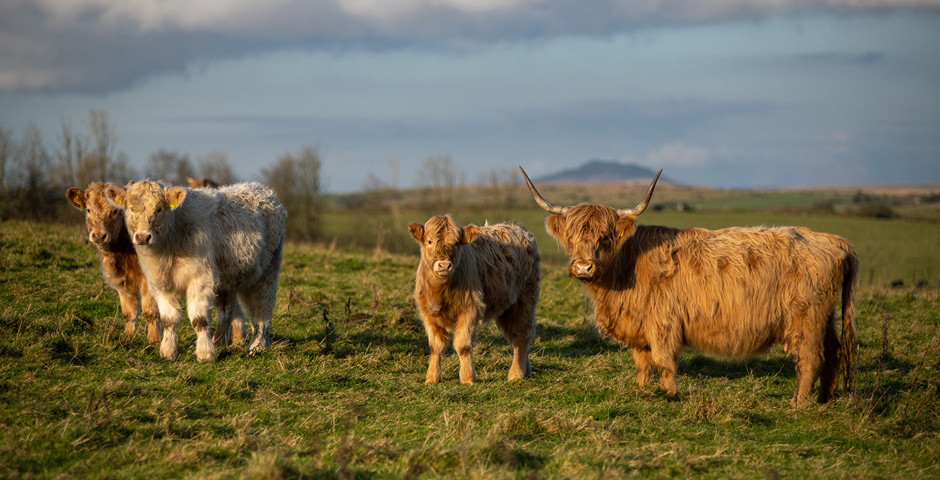 The collars generate a sound that gradually increases up to a defined tone when the animal crosses out of the grazing area.
Another project involves setting up a 'beaver cam' to provide real-time video inside the farm's new beaver enclosure which will again be facilitated through Wildanet.  "It's going to be fantastic" said Merlin "but it would have been much harder to do any of this without decent Wi-Fi."
Merlin said neither of these projects would have been possible using the digital connection they had before Wildanet arrived.
"This really is one of the most special and beautiful places around but it's not known for its high Wi-Fi speeds," said Merlin. "We really struggled. We kept using a Wi-Fi enabled card that would work through 4G, but it was very poor.
"We heard about Wildanet through the Cornish grapevine – basically word-of-mouth – and got them to come in.  It's been lifechanging."
Cabilla is home to a series of indoor and outdoor spaces, where guests can eat, drink, stay, take part in mediation or yoga sessions or relax in the spa, plus there are areas for meetings, workshops and group gatherings.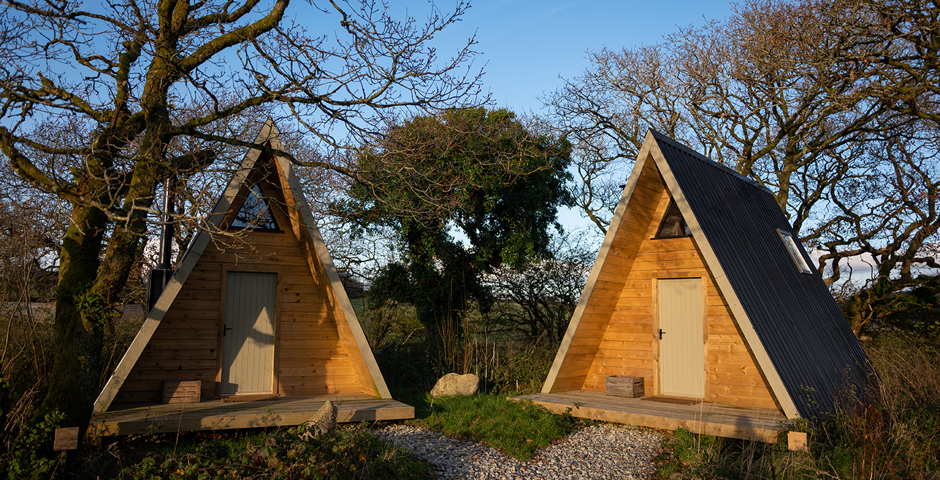 Better broadband has meant that clients staying at the retreat as part of corporate groups can easily stream presentations and use video calls.
In addition, members of the Cabilla team can use Wi-Fi across the site to manage bookings and guest enquiries.
"I'm still delighted every time I switch on a laptop and we actually have connectivity," said Merlin. "What Wildanet has done affects so many aspects of the business, from the day-to-day running to helping us to monitor our wildlife.
"For a while, I just didn't think it was possible for us to get decent Wi-Fi here or at least I thought it was a long way off from ever being able to happen, until Wildanet arrived."
Merlin said the installation process was easy and he has been impressed with Wildanet's customer service. "That's been really good," said Merlin. "Plus, Wildanet is a local company. Any way that Cornish businesses can support each other is hugely important to me."