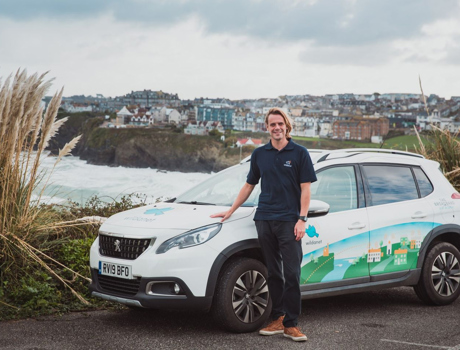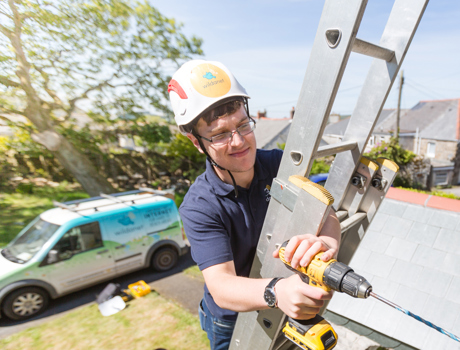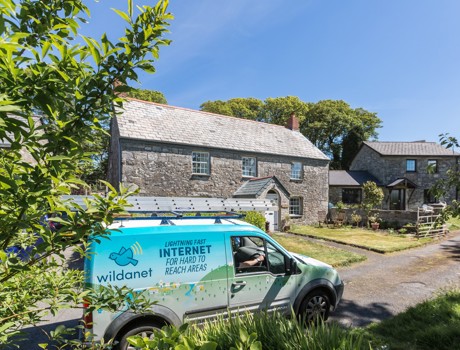 The expansion of Wildanet's dedicated network will create new Cornish jobs and enable homes and businesses across the county to enjoy the benefits of a good value, reliable internet connection. In total, this investment by BSIF will allow Wildanet to directly and indirectly create up to 98 new jobs during the roll out of this network expansion. Wildanet is also backed by the Cornwall and Isles of Scilly Investment Fund ("CIOSIF") who have supported the business since 2018.
Wildanet has been connecting homes and businesses in Cornwall since 2017, and this new investment will see the Company's network across Cornwall expand substantially, enabling it to provide fibre-to-the-premise ("FTTP"), which will offer speeds of up to a gigabit to complement its fixed wireless network. FTTP or full fibre is a form of ultrafast broadband that uses fibre-optic cables all the way from the exchange to people's homes. The seamless combination of a full fibre and wireless network allows Wildanet to provide gigabit-capable speeds to many Cornish communities that can currently only access broadband linked to a copper phone line. Wildanet's network represents the most advanced network technology available and guarantees download, as well as upload speeds, which is critical for the modern video and bandwidth heavy applications – without the need for a costly phone landline.
Ian Calvert, Wildanet's CEO commented "I'm delighted for Cornwall and for Wildanet that we have been able to secure this investment from Gresham House plc's BSIF. It will enable us to expand our network across more of the county, deploy fibre to the premise technology whilst expanding our fixed wireless network and ultimately create new jobs in Cornwall. The Covid-19 pandemic has demonstrated the importance of having a fast and reliable broadband connection to both businesses and homes and we've already connected many highly satisfied Cornish customers.
A fast, reliable internet connection means that many businesses and workers can operate from locations away from traditional business hubs which will drive economic growth in Cornwall. With households forecast to double the number of internet connected devices in the next few years it's clear that having a fast and reliable internet connection has become increasingly important. Our network helps us to support initiatives to deal with digital exclusion which is a serious issue for Cornwall, and we are in discussion with potential partners about ways to urgently help tackle it."
The investment in Wildanet and their plans to expand their network within the county have also received support from Sheryll Murray, Member of Parliament for South East Cornwall who said of the initiative "I'm delighted that Wildanet have secured this investment which will enable them to accelerate the development of their network across Cornwall bringing the benefits of gigabit-capable connectivity to more homes and businesses in the county. Access to fast, reliable broadband will support the further development of Cornwall's economy and create jobs."
Peter Bachmann, Fund Manager at Gresham House, said: "This year, unlike any other, has brought home the importance of connectivity to the economic, social and health wellbeing of us all. Wildanet's focus on digital inclusion for all of Cornwall, not just the easy to reach homes and businesses, allows us to invest to make a meaningful economic and social impact in line with BSIF's investment strategy and objectives of backing innovative Sustainable Infrastructure projects.
Our investment will help Wildanet to provide a great network for Cornwall, using the best available technology to create a truly gigabit capable network that is vastly superior to and materially more energy efficient compared to copper-based broadband. BSIF's investment will help address the targets of Sustainable Development Goal 9 for Cornwall by providing communications technology fit for modern society. This is exactly the type of strategically important sustainable project that we are looking to facilitate, while generating attractive returns for investors."
Ralph Singleton, Head of Funds Cornwall at The FSE Group adds: "We have been working with Ian and his team for over 2 years now and have had the pleasure of seeing the business grow and develop during this time. Their technical skill, customer service and branding have all been excellent. We have seen them go from an early-stage business to raising one of the largest investments into Cornwall in recent years. This level of private investment alongside the support of the CIOSIF demonstrates the work and the opportunities that our funding can go on to create. We look forward to them delivering their expansion plans and are delighted to continue supporting the company through the next stage of their development."