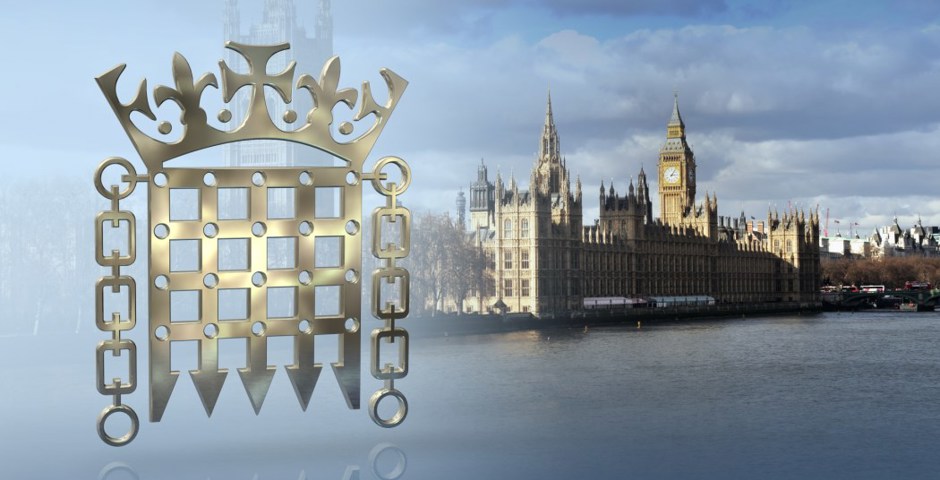 Wildanet Chief Executive Helen Wylde was giving evidence before the House of Lords Communications and Digital Committee, which is investigating the impact of digital exclusion on individuals and more broadly how digital exclusion risks restricting economic opportunity and growth.
Helen was one of a select panel of four industry experts covering Altnets (alternative network providers) and the two biggest national operators, which included Tim Stranack, co-founder, of Community Fibre Ltd, and Chair of the Independent Networks Cooperative Association (INCA); Helen Burrows, Content and Services Policy Director for BT Group; and Paul Morris, Head of Government Affairs at Vodafone.
Wide-ranging questions from Peers covered broadband competition and pricing, the role of social tariffs in helping inclusion, the role Altnets are playing in extending digital infrastructure and the role of government.
Committee members heard how Wildanet had been formed with a clear mission of profit and purpose, with that purpose being digital inclusion.
Helen Wylde told the committee: "Altnets like ourselves at Wildanet were set up by entrepreneurs who saw a need in a specific geographic area and you will find us at the margins where the builds are difficult. We go down cliffs, we go down holes, we go to farms, we go to islands, we go to all the places which are really tough for anyone else to do if they are trying to deliver scale as well. We go to the farms, to the rural areas and we fill in the gaps.
"The reason we can do that as an Altnet is we utilise the government schemes available to us; the first is the voucher scheme and the second is the Project Gigabit F20 Bids – the Type As and Type Bs – which has allowed us to focus on specific areas in county which are quite a long way behind."
The hearing was an opportunity to highlight on a national stage the innovative approach taken by Wildanet including setting up digital hubs in communities it serves, launching its own social tariff to support households on Universal Credit and freezing prices for all customers for two years, which stands in contrast to above-inflation rises recently announced by some of the big industry players.
Committee Member, the Rt Hon The Baroness Featherstone, said: "Before I read my brief I hadn't heard of Altnets and, now I have, I think you sound wonderful, inspirational, with your hubs and your social conscience."
Describing how Wildanet took a proactive approach in targeting areas that could benefit from better connectivity, Helen said: "We have a conversation with the local authorities, with the parish councils and with community groups and we work out what the need is and on that basis we put forward a proposal about how that area might be undertaken."
She also explained how Wildanet often uses fixed wireless access as a temporary solution while a build is carried out, which can take time, and said there was the opportunity for greater use of this in other areas of the country.
And Peers also heard how Wildanet had set up its own training academy, training engineers in the South West, with Helen adding, "We have to reskill those rural areas in order to do this type of digital innovation."
Helen ended her evidence with a call for a level playing field for the diverse collection of infrastructure providers in the sector together with a greater voice for Altnets in discussions with OFCOM in relation to regulation, legislation and planning for the future.
It was a message echoed by Tim Stranack, who said there were more than 100 Altnets currently members of the Independent Networks Cooperative Association (INCA).
He said: "What the Altnet community is driving is a huge amount of innovation and creativity into this industry which has previously been quite a staid industry.
He said investor confidence in Altnets – and the estimated £20bn they had raised to date - came from the government's policy of encouraging infrastructure competition, and he urged the committee to ensure the government "recommits on its policy of infrastructure competition".
Wildanet was founded in 2017 to bring fast, reliable internet access to rural and hard to reach areas and is rapidly growing its fibre network in Cornwall and Devon, guided by a strong ethos and mission to drive digital inclusion.
Wildanet is investing more than £50 million in its high-speed broadband network across Cornwall and the South West following a £50 million backing from Gresham House's Sustainable Infrastructure strategy in 2020.
In addition, Wildanet was recently awarded £36 million of contracts under the Government's Project Gigabit to deliver full-fibre, gigabit-capable broadband for up to an additional 19,250 premises in hard-to-reach areas in South West and Mid Cornwall.
And to find out more about the work of the House of Lords Communications and Digital Committee and to view a recording of the session which took place on Tuesday March 7, 2023, visit: https://committees.parliament.uk/committee/170/communications-and-digital-committee/