Jail & Bail is a mock courtroom event which sees fundraisers arrested, charged with their crimes (entirely fictitious, of course) and then placed on trial. 
If the jailbirds are found guilty, which they invariably are, they are taken into custody, photographed and banished to the cells.
They are only released if they can raise bail of £999 from their connections, including friends, family and colleagues.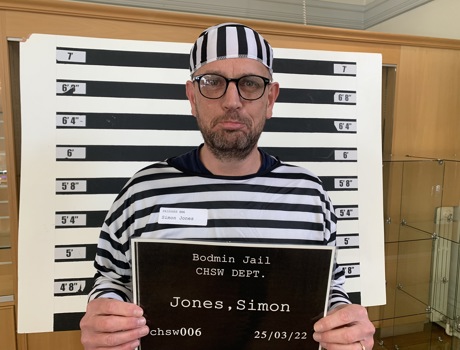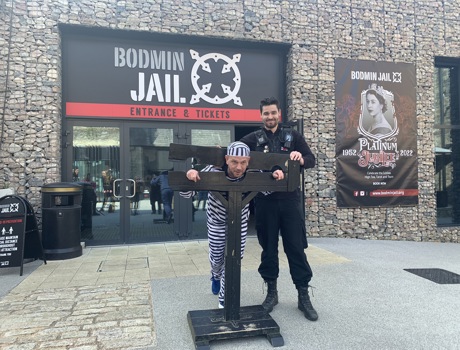 Simon was 'charged' with attempting to steal a dog and bribing a judge, but fortunately his extensive network in Cornwall came to the rescue and raised £1,251 to spring him from Bodmin Jail where he had languished for much of the day.
Simon, who is a Business-to-Business Sales Executive with Wildanet, said: "I was a little bit worried about getting bailed and thought I might have to spend all weekend in the clink because I only had two days' notice to let people know what was going to be happening.
"So I'm delighted to have raised over £1,200 and would like to thank colleagues, friends and family for their support. The work of Children's Hospice South West and their Little Harbour hospice in Cornwall is humbling. They make such a huge difference to young people and their families across the region."
If you would like to add to Simon's total you can donate via his JustGiving page here.